Greater Boston Police Council
BAPERN
Interoperable Communications, Collective Purchasing & Training
A Public Safety Membership Organization
Boston Area Police Emergency Radio Network (BAPERN) and Collective Purchasing Services
The GBPC maintains an interoperable public safety communication system (BAPERN) and provides training and collective purchasing services for the benefit of its member agencies and their communities.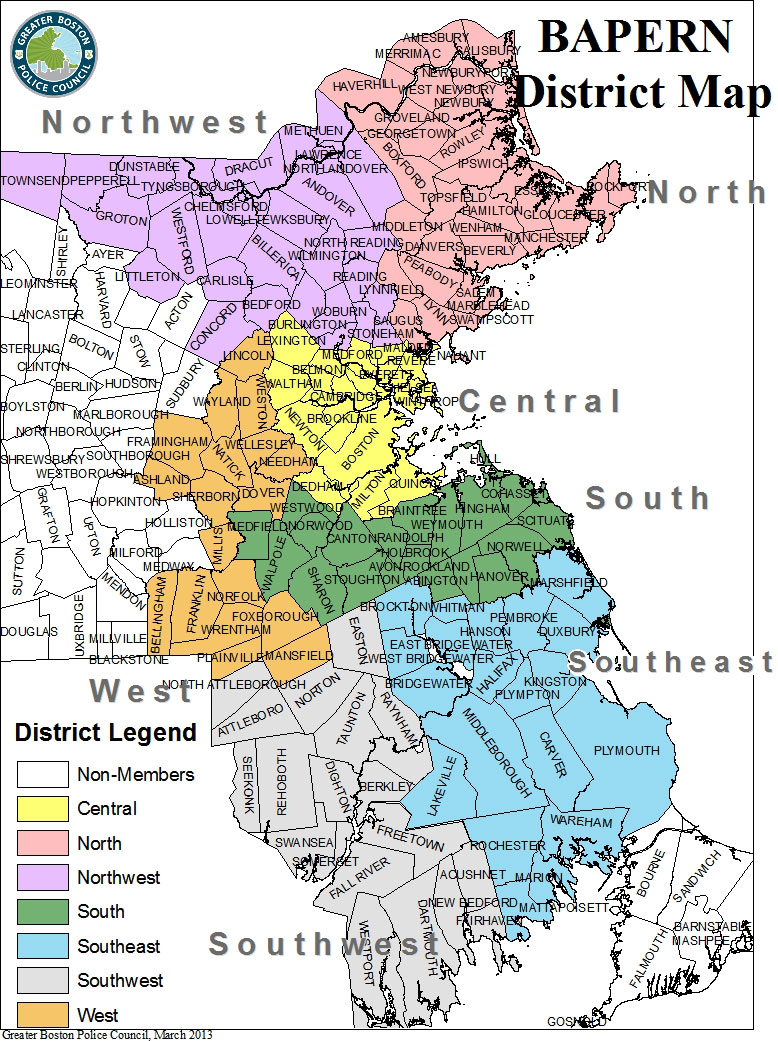 The Greater Boston Police Council, Inc. (GBPC) is a 501(c)(3) not-for-profit membership organization comprised of law enforcement and public safety agencies from across the Commonwealth of Massachusetts, Connecticut, New Hampshire, Rhode Island, and Vermont. GBPC is governed by an Executive Board comprised of the Chiefs of Police from thirteen local police departments from across Eastern Massachusetts.
GBPC offers several core services to its membership. The "backbone" and hallmark of the organization is the member Massachusetts police departments who utilize the Boston Area Police Emergency Radio Network (BAPERN), which was designed and built, and is currently maintained, by the GBPC.
BAPERN was developed in the 1970s to facilitate interagency radio communications and has been used on a daily basis since that time for wide-area and regional law enforcement notifications, as well as incident command during special events and operations.
In addition to overseeing the BAPERN system, the GBPC offers simulation-based incident command system training programs that provide police personnel with the special organizational skills and decision-making abilities necessary for managing a critical incident. In partnership with the Metropolitan Area Planning Council (MAPC), the GBPC also administers a cooperative purchasing program for items such as police cruisers, medium- and heavy-duty trucks, and other industry-specific commodities.